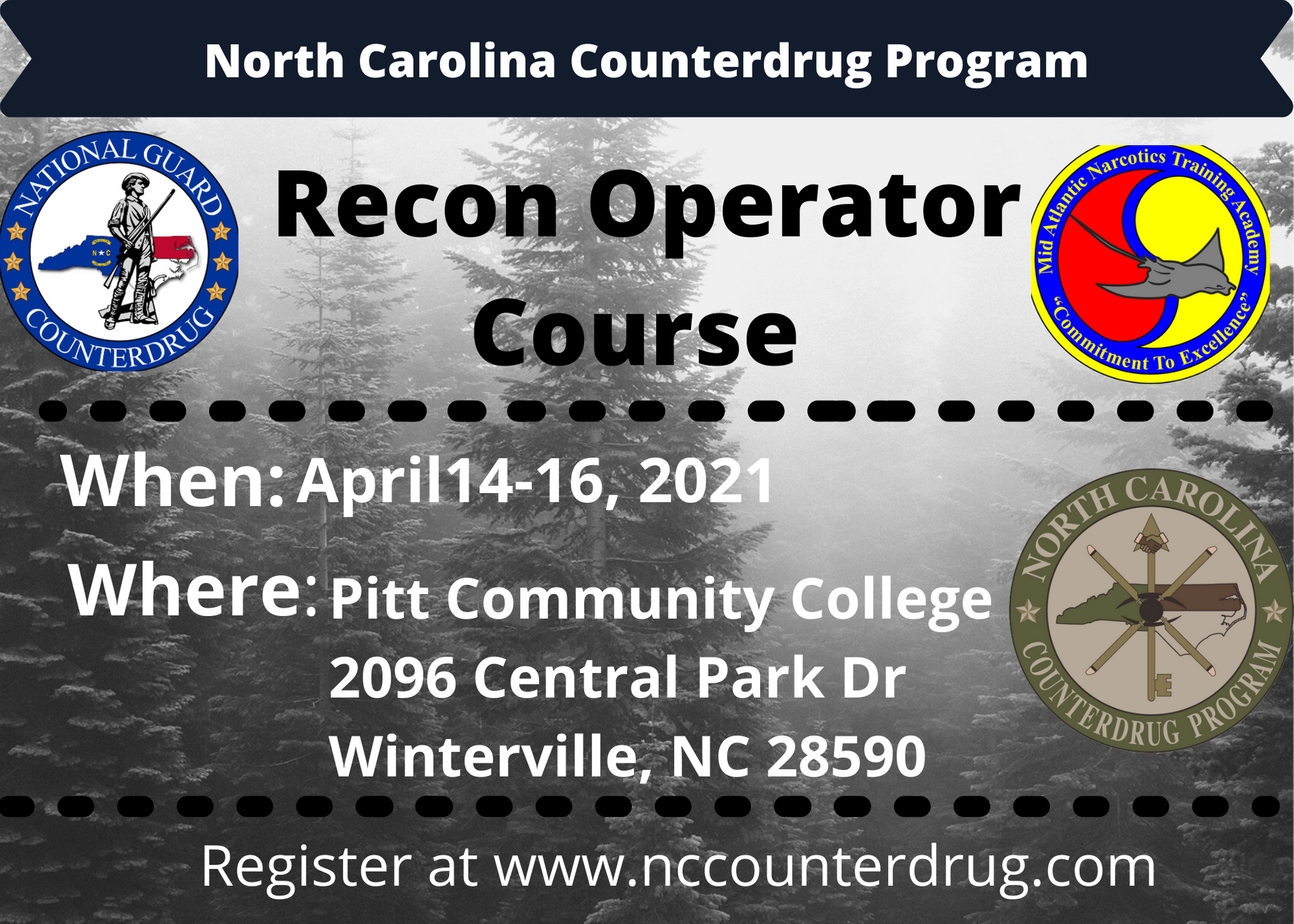 14 April, 2021 - 16 April, 2021




08:00 - 17:00
Reconnaissance Operators Course: APR 14-16, 2021
LOCATION: Pitt County Community College
2096 Central Park Dr
Winterville, NC 28590
Fee:  There is no fee for this course.
Length: 3 days (24 Hours)
Designed For: Corrections officers and sworn law enforcement – federal, state, or local.
Lodging, Meals and Incidentals:  Responsibility of the Officer and their sponsoring agency
Instructor: Andrew Burkes
Description: This course is designed to teach officers how to operate in rural and urban environments while collecting information critical to case construction.
Digital camera familiarization
Camouflage principles
Urban hide sites
Rural hide sites
Stalk lanes
Real world final exercise
MANTA training is provided free of charge to Law Enforcement Officers through a Governor's Crime Commission Grant and the NC National Guard Counterdrug Program.
For more information or to receive help in registering for a class, contact us at:
manta@nccounterdrug.com
984-664-6045/ 704-400-9960