Prevention is a key tenant in reducing the widespread abuse of illicit substances throughout our state and the NC National Guard Counterdrug Program (NCNG-CDP) has been involved in prevention strategies since the early 2000s. What began as Drug Demand Reduction (DDR), a program that emphasized education and training in drug abuse prevention curriculum for youth, has since evolved into a multi-faceted process that focuses on partnerships and engagements, process implementation, and planning and support within community based organizations (CBOs).
Our DDRO team accomplishes this by utilizing our unique military skills in conjunction with SAMHSA's Strategic Prevention Framework (SPF) and specialized training in coalition development through CADCA.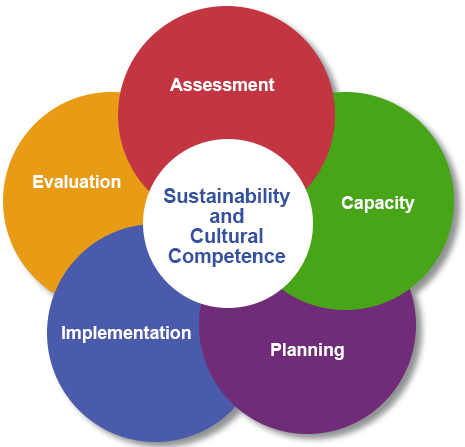 How We Can Support CBOs
Each CBO is different and there are multiple roles the DDRO team may take depending on the needs of the CBO/coalition. Some of our most common support roles include:
Coaching – Using the SPF, we can encourage a coalition to make positive changes in a manageable manner. Coaching is done by asking the coalition to assess where they are, decide where the top priorities for improvement are, then find resources to make these improvements.
Facilitation – We are able to add process and structure to group meetings by promoting methods in efficiency and effectiveness .
Training – Our personnel can provide training in the SPF, community assessment, problem analysis and strategic planning.
Intermediary – We are able to support prevention infrastructure development by serving as a direct support liaison from a state/national prevention agency to your community.
Coordinator – Our program can be directly involved in planning activities derived from the coalition's action plan. To include general oversight and/or guidance for special projects and events.
Participant – Support is provided to CBOs through involvement in the activities of your coalition, such as meetings, committee, planning group or work group.
Request DDRO Support
Our DDRO team is able to travel throughout the entire state of NC. If your coalition or CBO would like support from our program or just learn more about how the NCNG-CDP can help your community, please use the contact form below to reach us.