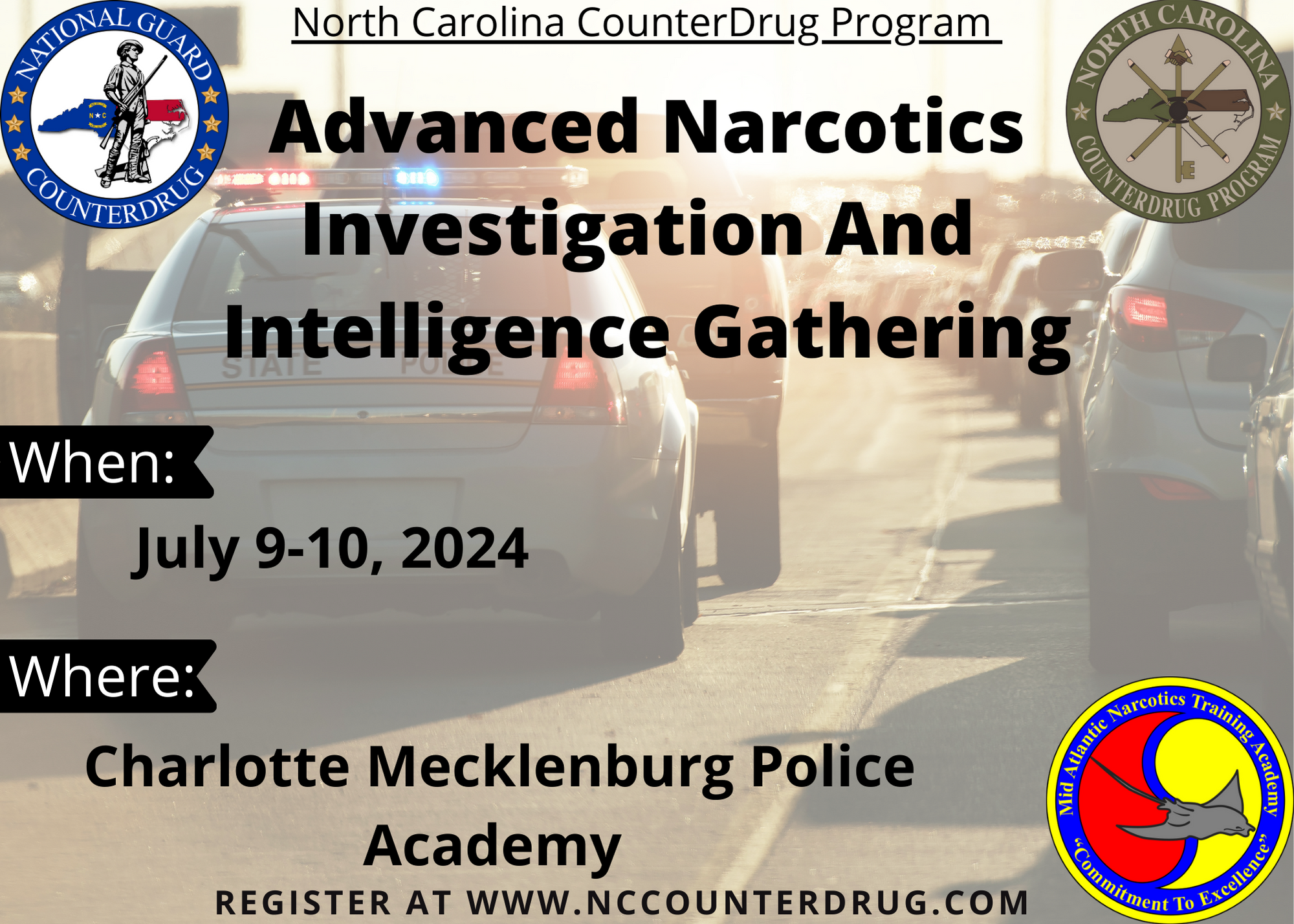 09 July, 2024 - 10 July, 2024




08:00 - 17:00
Advanced Narcotics Investigation And Intelligence Gathering
Location: 1750 Shopton Rd Charlotte, NC, 28217
Fee: There is no fee for this training
Length: 2 days (16 hours)
Designed For:  Sworn law enforcement- federal, state, or local
Meals, Lodging, and Incidentals: Students and their sponsoring agencies are responsible for these expenses.
Instructor: AIT Consulting Group LLC
Description: Topics covered will include but not be limited to the following: target identification, proactive investigation methods, sources of information, telephone exploitation techniques, advanced intelligence development and tracking, and utilizing resources of other agencies at the Federal, State and Local levels.
Prerequisites: Students must be sworn law enforcement officers or currently serving in a law enforcement capacity as a member of the United States Armed Forces. The priority of registration is given to NC state and local civilian law enforcement officers. All participants should be in good general health and physical condition and capable of performing minimal physical skills associated with field exercises described in this course.
MANTA training is provided free of charge to Law Enforcement Officers through a Governor's Crime Commission Grant and the NC National Guard Counterdrug Program.
For more information or to receive help in registering for a class, contact us at:
manta@nccounterdrug.com
984-664-6045/ 704-400-9960