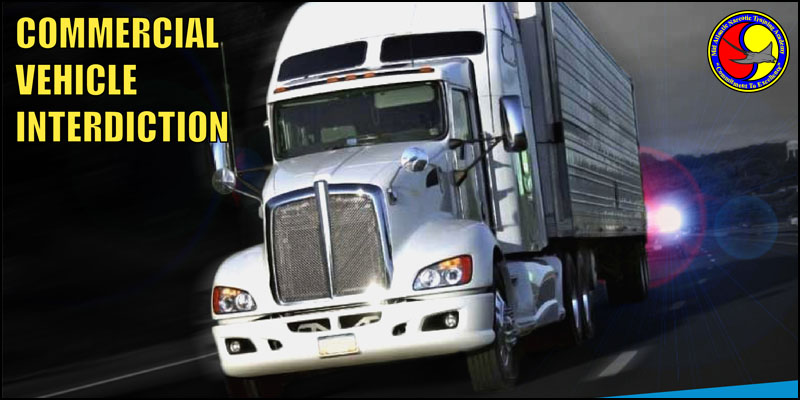 Event Phone: 984-664-7649
16 August, 2016 - 18 August, 2016




08:00 - 17:00
Register online at: www.eventbrite.com/e/manta-commercial-vehicle-interdiction-tickets-26427290738
COMMERCIAL VEHICLE INTERDICTION: 16-18 August, 2016
Joint Force Headquarters – Claude T. Bowers Building (Drill Hall) | Raleigh, NC
Length: 3 days (24 hours)
Designed For: Sworn law enforcement officers working drug enforcement on the roadways.
Housing, Meals, and Incidentals: Students and their sponsoring agencies are responsible for these costs. 
Description: This hands-on course is designed to give attendees basic knowledge of how the Trucking/Transportation Industry operates and equip them with the knowledge and confidence necessary to identify, apprehend and successfully prosecute those that exploit the industry for criminal gain. It includes "Trucking and the Terrorism Threat" and "Human Trafficking as it relates to the Transportation Industry".
This is a high speed course that exposes attendees to numerous types of criminal enterprises seeking refuge within the industry including organized narcotics smugglers. This class provides Domestic Highway Enforcement (DHE) personnel the skill set necessary to recognize the criminal element within the interior Transportation Industry and Transnational Organizations. Attendees will be introduced to the National Seizure System (NSS) and the El Paso Intelligence Center (EPIC) and taught how to use them to gain intelligence as well as network with other counter smuggling personnel. During scenario based training, instructors expose students to numerous authentic CMV's (with real hidden compartments) that were used in the commission of criminal offenses. Attendees will be pre- and post seminar tested to allow for a measurement of student progress. Post seminar student evaluations will also be completed.
Objectives: At the completion of this course, students will successfully achieve the following objectives in accordance with the information presented during class and practical exercises:
Explain in detail the transportation industry, how it operates and what would be considered "Operating to Industry Standard".
Understand legal and safety considerations in dealing with CMV's.
Understand types of criminal enterprises that hide within the industry and how they operate.
Identifying major drug corridors
Properly identify and analyze required commercial motor vehicle documentation, paperwork and log books.
How to properly interview the commercial motor vehicle driver. (Hands on)
Identify anomalies that exist within the CMV industry when criminal activity may be present.
Understand and demonstrate proper CMV search techniques as well as locate hidden compartments in commercial motor vehicles. (Hands on)
Recognize and identify improperly packaged or marked freight. How to verify freight. (Hands on)
Understand the importance of complete and thorough report writing.
National Seizure Reporting System /EPIC access. How to gain other intelligence roadside.
Group scenario/search practical skills exercises. (Hands on)
Cargo tank presentation, The Terrorist, Human Trafficking and Criminal threat. (Hands on)
This 24 hour seminar includes a fleet of authentic seized vehicles that contain hidden compartments and other hides as well as multiple credible instructors to assist with practical training.
MANTA training is provided free of charge to Law Enforcement Officers through a Governor's Crime Commission Grant and the NC National Guard Counterdrug Program.
For more information or to receive help in registering for a class, contact us at:
manta@nccounterdrug.com
984-664-7649
984-664-7034
Address:
4105 Reedy Creek Road
,
Raleigh
,
North Carolina
,
27607
,
United States
Description:

Built in 1965 and officially dedicated as the "Claude T. Bowers National Guard Center" in 1981, this 75,000 sq ft facility includes a drill hall, offices for Guard administrative personnel, maintenance shops, and a distance education classroom equipped with computers and internet access. It was here that the National Guard provided essential services to the citizens of North Carolina amongst years of war and natural disasters until a the new Joint Force Headquarters and Emergency Operations Center was built in 2012.