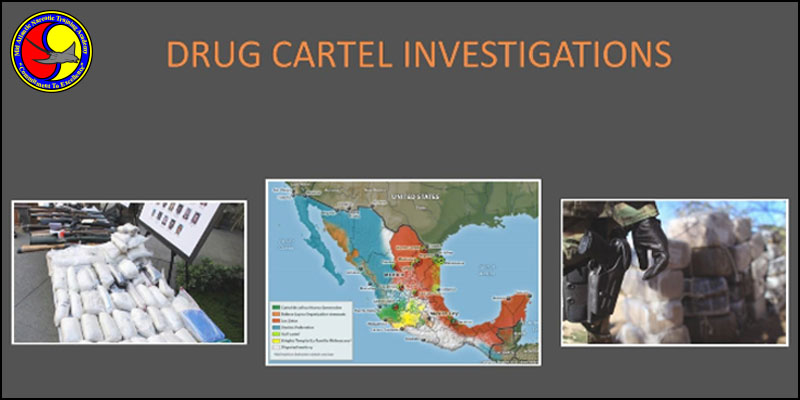 Event Phone: 984-664-7649
10 October, 2016 - 13 October, 2016




08:00 - 17:00
Register online at http://drugcartels.eventbrite.com
DRUG CARTEL INVESTIGATIONS:  October 11-13, 2016
Joint Force Headquarters | Raleigh, NC
Length: 3 Days (24 hours)
Designed For: Sworn Law Enforcement, Correction Officers, Military (Law enforcement and Intel only).
Housing, Meals, and Incidentals: Students and their sponsoring agencies are responsible for these costs. 
Prerequisites: None
Description: Mexican drug trafficking organizations are impacting communities in nearly every U.S. city. In 2011, Mexican drug cartels operated in 39 states across the country. This problem can no longer be viewed as a "border issue." The majority of the drugs distributed and consumed in the U.S. originate in Mexico. In an effort to aggressively target drug trafficking or- ganization, law enforcement officials need to understand how the Mexican drug war impacts local cities in the U.S. on a daily basis. The drug cartel leaders have strategically formed relationships with American gangs to flood our communities with illicit drugs. This relationship has caused great concern for law enforcement agencies in the U.S. It is imperative that law enforcement officials gain a true understanding of the "Mexican Cartel & American Street Gang Connection." This course does not focus on statistical data or other information easily obtained through online searches regarding Mexican drug cartels. The information presented is based on the instructor's unique experience in conducting long-term undercover operations, wire-tap intercepts, and debriefings of suspects directly linked to various Mexican drug cartels.
Objectives: Upon successful completion of this course, students will be able to:
Recognize U.S. based cartel structure and regional controls.
Apply investigative procedures to solve "hits" in American cities.
Recognize Mexican drug cartel/American Hispanic street gang connections.
Recognize patterns used by street gangs under the direction of Mexican drug cartels.
Recognize the "Drug Trafficking Pyramid" from street level to supply source.
Recognize cartel bribery methods and counter-surveillance techniques.
Perform financial investigations to dismantle an operation.
Identify smuggling routes, phony fronts, and concealment methods.
Recognize different levels of informants and the benefits of wire taps.
Identify safety concerns of undercover operations and various infiltration techniques.
Present investigations to grand juries for prosecution.
Identify violent encounters between cartels and U.S. law enforcement.
MANTA training is provided free of charge to Law Enforcement Officers through a Governor's Crime Commission Grant and the NC National Guard Counterdrug Program.
For more information or to receive help in registering for a class, contact us at:
984-664-7649 or 910-703-5369
Venue Website: https://nc.ng.mil
Address:
1636 Gold Star Drive
,
Raleigh
,
27607
,
United States
Description:

Provide ready, reliable and responsive military forces that are equipped and trained to answer the call of the governor in times of emergencies at home and that of the president in times of national crisis.