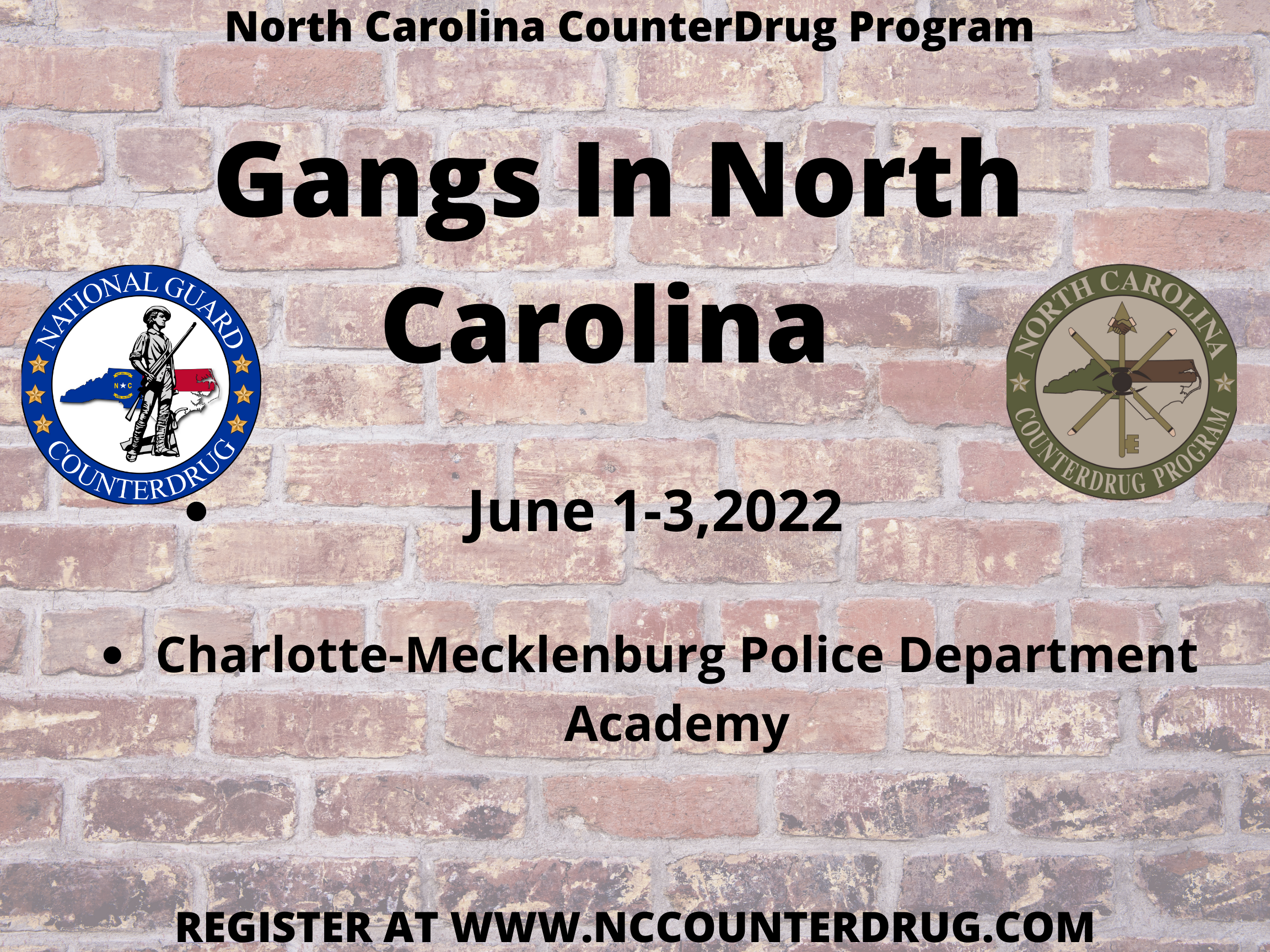 Gangs in North Carolina


01 June, 2022 - 03 June, 2022




08:00 - 17:00
COURSE: Gangs in North Carolina- 1-3 June 2022
LOCATION: Charlotte-Mecklenburg Police Department Academy
1770 Shopton Road Charlotte, NC 28273
Classroom 2142
Fee:  There is no fee for this course.
Length: 3 day (24 Hours)
Designed For: Corrections officers and sworn law enforcement – federal, state, or local.
Instructor: Chuck Hasting
Description: Training presentation on current gang trends, activities and crimes in North Carolina to include current law enforcement gang contacts. 
MANTA training is provided free of charge to Law Enforcement Officers through a Governor's Crime Commission Grant and the NC National Guard Counterdrug Program.
For more information or to receive help in registering for a class, contact us at:
manta@nccounterdrug.com
704-400-9960/ 984-664-6045