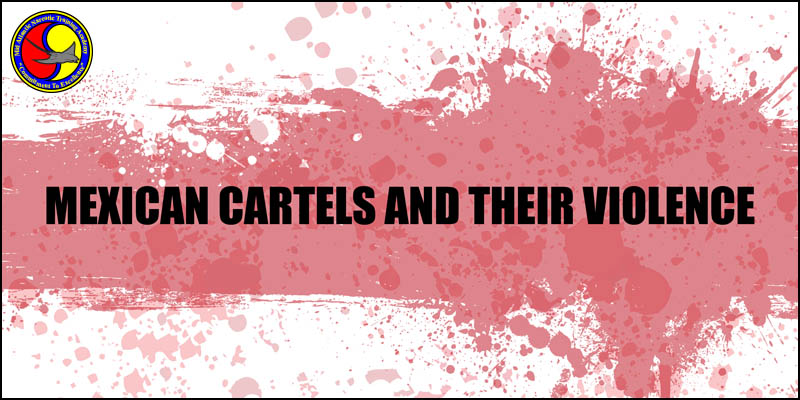 Event Phone: 984-664-7649
We're sorry, but all tickets sales have ended because the event is expired.
26 September, 2017 - 27 September, 2017




08:00 - 17:00
MEXICAN CARTELS AND THEIR VIOLENCE: 26-27 September 2017
Location: Western Carolina University, Cullowhee, NC
Dates: 26 -27 September 2017
Length: 2 days (16 hours)
Designed for: Law enforcement professionals tasked with the identification, disruption and dismantling of large scale trafficking organizations.
Prerequisites: None
Housing, Meals, and Incidentals: Students and their sponsoring agencies are responsible for these costs.
Description: This two-day course has been designed based on current trends and extreme violence occurring within the border regions of Mexico and the United States. It is imperative that we arm investigators with a basic understanding of drug cartels and how they operate. During this course, students will receive training to include the history, components, influence, and methods of operation in use by drug cartels. The training will also provide investigators with basic tools that can be used to gather intelligence in furtherance of criminal investigations as they relate to cartel activity. Students will become familiar with cartel subculture and its relationship to the vast narcotics network as well as its impact on the United States and law enforcement.
Course Outline:
Introduction to Drug Cartels: Will provide basic history of Mexican Cartels.
Drug Cartels Influence on Government: Students will further explore levels of influence at work within the geographical areas controlled by Drug Cartels as well as their effects internationally.
Cartel Membership: Instruction will provide basic knowledge of the most prevalent drug cartels in operation today to include; Sinaloa Cartel, Juarez Cartel, Tijuana Cartel, La Familia Michoacana, Gulf Cartel, Beltran Leyva Cartel, and Los Zetas. Students will explore founders, hierarchy, family involvement, and other aspects related to these Drug Cartels.
Methods of Operation: Students will receive current trends, to include drug trafficking routes, methods of concealment, communication, as well as trends related to counter surveillance activities.
Cartels at War and Why: Students will gain an understanding of the current cartel war and what is at stake as it relates to wealth, power, and political influence.
Cartel Enforcement Components: This portion of training will provide the student with a basic understanding of the role of gang members (MS-13, Barrio Aztecas), corrupt law enforcement officials (La Linea), and other such groups carrying out violent activities on behalf of warring cartels.
Intelligence Exploitation for law Enforcement: Students will learn how to gather useful intelligence in furtherance of criminal investigations. The training will exploit weaknesses related to communications and transportation, as well as providing the investigator with an array of tools he /she may employ during the course of cartel investigations.
MANTA training is provided free of charge through a Governor's Crime Commission Grant and the NC National Guard Counterdrug Program. For more information or to register for a class, contact:
Lieutenant Fredrick Yebuah at:
fredrick.n.yebuah.mil@mail.mil
(O: 984-664-7649)
(C: 704-400-9960 or 919-341-9090)
Address:
A. K. Hinds University Center - Catamount Room
, 245 Memorial Drive,
CULLOWHEE
,
North Carolina
,
28723
,
United States
Description:

A.K. HINDS UNIVERSITY CENTER
WESTERN CAROLINA UNIVERSITY
245 MEMORIAL DRIVE
CULLOWHEE, NORTH CAROLINA 28723