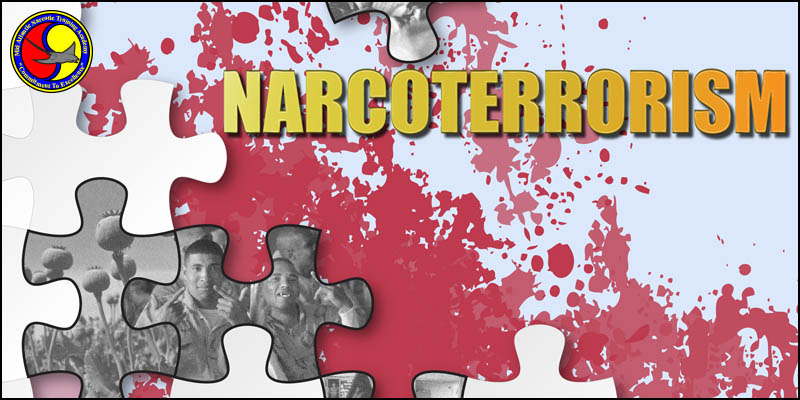 Event Phone: 984-664-7649
23 August, 2016 - 25 August, 2016




08:00 - 17:00
Register online at: www.eventbrite.com/e/manta-narcoterrorism-tickets-26278322169
NARCOTERRORISM: 23-25 August 2016
Joint Force Headquarters and Emergency Operations Center | Raleigh, NC
Length: 3 days (24 hours)
Designed For: This course is intended specifically for law enforcement officers.
Prerequisites: Students must be sworn law enforcement officers or currently serving in a law enforcement capacity as a member of the United States Armed Forces. Priority of registration is given to state and local civilian law enforcement officers.
Description: This course exposes the connections between foreign and domestic criminal and terrorist organizations and narcotics trafficking. Curriculum focal points include discussions on: meth, cartels and terrorism, drug trends, undercover operations, hotel investigations, transit interdiction, Mexican drug trafficking culture and organizations, and heroin awareness for law enforcement officers.
Course Topics:
Narcoterrorism Defined
The Original Narcoterrorists: Pablo Escobar and the Drug Cartels
Mexican Drug Cartels: The New Narcoterrorists
Terrorists Among US: Jihad in America
ISIS, Al Qaeda and the Current Terrorist Threat
PrISLAM: Terrorist Recruitment in our Prisons and Jails
R.A.D.I.C.A.L. – Radicalization
T.E.R.R.O.R.I.S.T.S. – The Ten Steps of a Terrorist Attack
Gangs and Terrorists: Partners in Crime
Hawalas, Money Laundering and The Terrorists ATM
Law Enforcement versus Terrorists
Terrorist Funding Crimes across the Nation: Drugs and Crimes
The Grand Deception: The Muslim Brotherhood's Infiltration of the US
During the class, you will be asked for your Date of Birth and the Last Four Digits of your Social Security Number. This information allows North Carolina Justice Academy to provide students with Academy credit.
MANTA training is provided free of charge to Law Enforcement Officers through a Governor's Crime Commission Grant and the NC National Guard Counterdrug Program.
For more information or to receive help in registering for a class, contact us at:
manta@nccounterdrug.com
984-664-7649
984-664-7034
Venue Website: https://nc.ng.mil
Address:
1636 Gold Star Drive
,
Raleigh
,
North Carolina
,
27607
,
United States
Description:

Provide ready, reliable and responsive military forces that are equipped and trained to answer the call of the governor in times of emergencies at home and that of the president in times of national crisis.