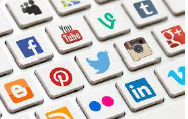 We're sorry, but all tickets sales have ended because the event is expired.
26 September, 2018 - 27 September, 2018




08:00 - 17:00
Social Media and Drug Investigations: Sept 26-27
Fee:  There is no fee for this course.
Registration: You must register through ACHIDTA (<<<click)
Location: Wake Tech Community College / PSTC, 321 Chapanoke Road Raleigh, NC. 27603
Length: 2 Days (16 hours)
Designed For: This course will train officers to investigate illegal activity conducted on the internet through the use of social media such as Facebook, MySpace, Craigslist, Backpage and more.
Lodging, Meals and Incidentals:  Students and their sponsoring agencies are responsible for these costs.
Objective:
Intro to Social Networking and Media
Psychology of social networking users
Criminals and social media
Using YouTube to your advantage
Active social media investigations techniques
Setting up your own covert undercover account
Maintaining covert account
MANTA training is provided free of charge to Law Enforcement Officers through a Governor's Crime Commission Grant and the NC National Guard Counterdrug Program. This training sponsored by RCTA based out Mississippi, our national partners in the Counter Drug Program.
For more information or to receive help in registering for a class, contact us at:
manta@nccounterdrug.com
984-664-7649 / 984-664-7034